Parents
Building a positive home/school relationship is essential to our students' success in the Sixth Form. Parent/carer support continues to be an important contributor to your child's success at this stage of their education, even though the emphasis is on developing the independent learning skills that will enable them to achieve their future career aspirations.
On this page you will find information about our policies and procedures, copies of letters and other important communications needed to be fully informed about what is happening in the Sixth Form. We greatly value the continuing parental support we receive and we actively foster regular contact between school and home – a relationship essential in ensuring all our students achieve their full potential during their time with us.
We have recorded our full parent information evening presentation for you to view on this page.
If you have any questions or want further information please call the School on 01457 862336 or email us via the links below.
Contact us
Mrs Flaherty - Assistant Headteacher: Sixth Form fflaherty@glossopdale.school
Mr Peate - Head of Sixth Form Studies - dpeate@glossopdale.school
Mrs Boakes - Sixth Form Learning Manager - kboakes@glossopdale.school
Mrs Danson - Sixth Form Learning Manager - ldanson@glossopdale.school
Follow us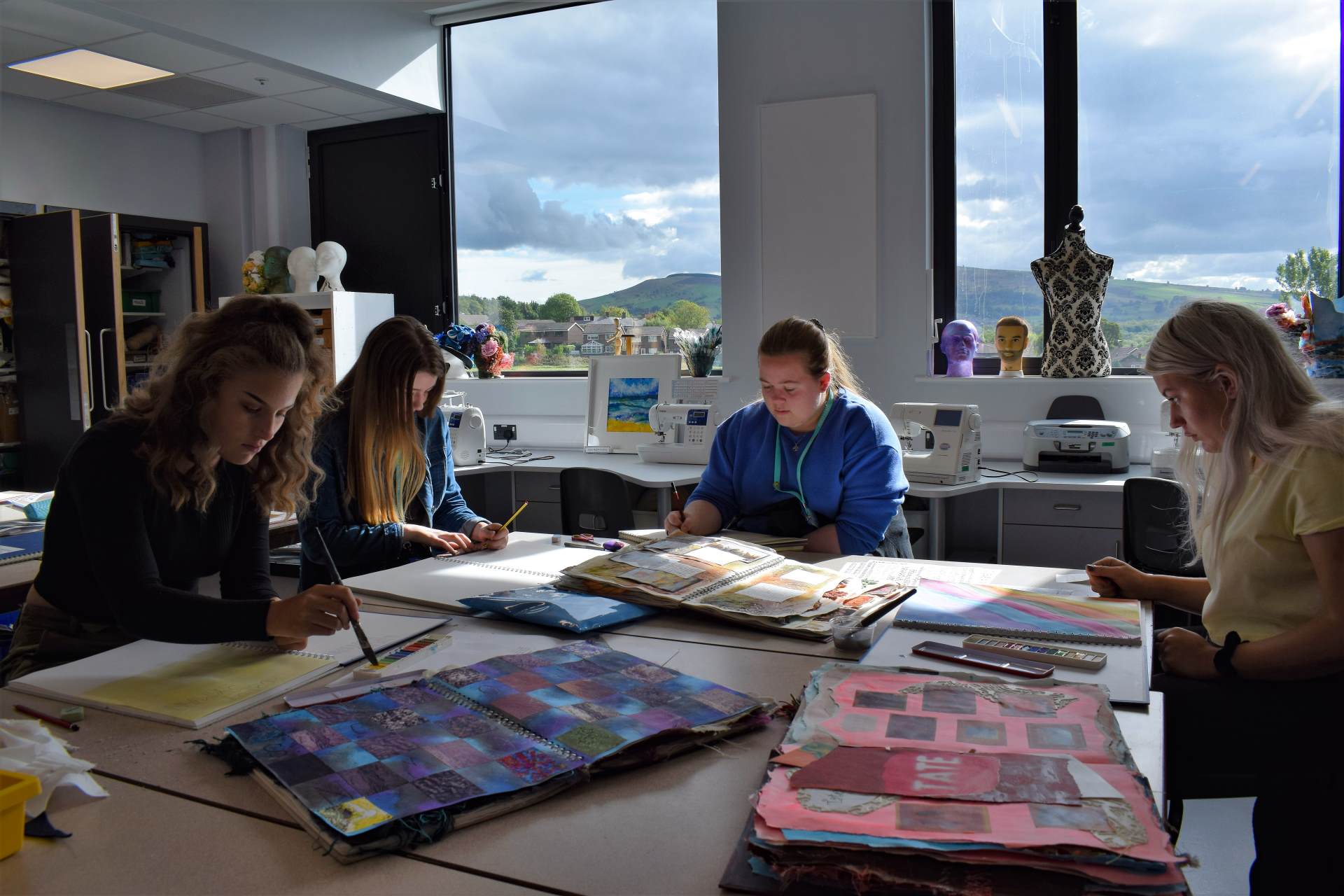 The 16-19 Tuition Fund 2021-2022
The 16 to 19 tuition fund is £96 million of one-off funding for the 2021 to 2022 academic year only. It is ring fenced funding for schools, colleges and all other 16 to 19 providers to mitigate the disruption to learning arising from coronavirus (COVID-19). The funding is being provided to support small group tuition for 16 to 19 students in English, Maths, and other courses where learning has been disrupted.
Glossopdale Sixth Form Total Funding Allocation
£3052 (plus a carry over of £1798 2020 - 21 funding). The funding will be allocated in the following way:
| | | |
| --- | --- | --- |
| Provision | Cost | Success criteria |
| Weekly Maths GCSE tuition in groups of 2/3 with specialist Maths tutor. Total of 10 students. | £1750 | Students to make a least one grade progress in their Maths GCSE 2021 |
| 15 x One to one online tuition for 3 resit GCSE English students. | £1350 | Students to achieve at least a grade 4 in English GCSE resit. |
| Weekly literacy support for a cohort of 6 Yr 12/13, grade 3/4 English, students completing vocational Level 3 courses. | £1750 | Assignments to be submitted for vocational courses to at least Merit level. |
NB This provision includes support for 4 bursary students.